A Guide To Buying Mirrors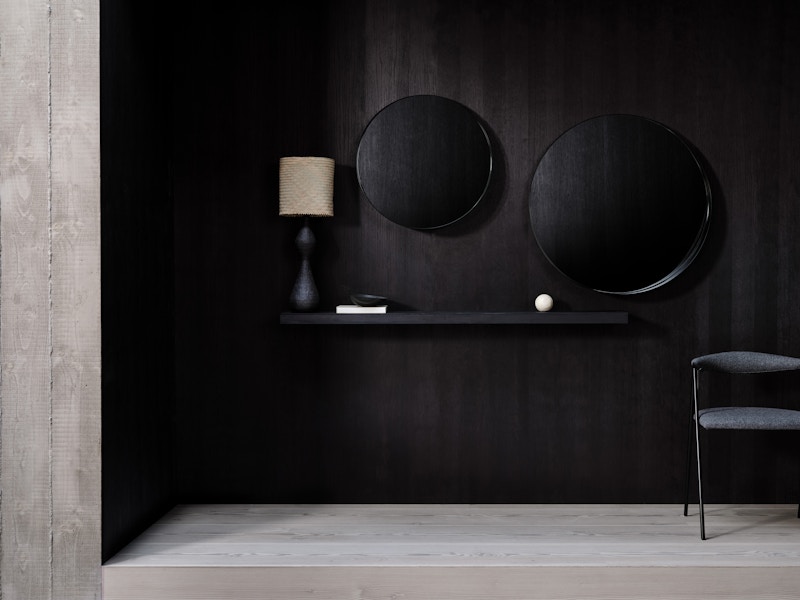 Positioned with care and attention a mirror can be a great addition to your home. However, when purchasing one, it is key to remember what it is you want from your mirror. It is also worth remembering that the most important aspects of choosing a mirror are to make sure that it sits well in the environment you are imagining, and that it is fit for purpose.
When buying a mirror there is an annoying number of little things to think about size, purpose, material, style, shape, colour, and position, to name just a few! So in the hopes of making things that little bit easier, the below guide is full of information and tips and tricks to help you on your way.
What Type Of Mirror Should I Choose?
Some mirrors are more noticeable than others, some big, some small, some are fit for purpose and some are not. So, make sure you consider the type of mirror you are after, and what look you want to achieve. Its uses, the size of the space, light in the room, style or the environment are all important factors to take into account.
 In this helpful buying guide we will give you a little insight into the types of mirrors, and what they can do for your space.
In our signature collection, Christian Watson offers a selection of wall-hung mirrors, however, we do offer a bespoke service which will enable you to realise your own unique project.  So contact us at any time for help and advice, and to discuss how a bespoke project would benefit your home.
Types Of Mirror
There are 3 main types of mirror. Wall, Freestanding and Full Length. Each has its own job and use, whilst they all come in various shapes and sizes.
1. Wall mirrors are the most common type of mirror and are designed to be hung on a wall.
2. Freestanding mirrors are usually slightly larger or 'full length' that don't need to be wall mounted, and can just lean against the wall instead.
3. Full length or dressing room mirrors are usually long and narrow and are designed to reflect an entire view of the body. The usually stand by themselves but can also be placed against or onto a wall.
Mirror Shapes And Styles
ANTIQUED
Antique mirrors can be a great way to have a distinctly period aesthetic while they also come in a variation of distress.  They are a great way to add some extravagance and grandeur to a room while not having a strict antique shape of mirror.
TEARDROP AND SUNBURST
Tear drop and sunbursts are very traditional but can be a great way to add a certain vintage aesthetic to the room. The teardrops are a lovely curvaceous shape and therefore go well in rooms that are slightly more feminine and can tie into the wallpaper or similar style furniture. Sunbursts are a great eye-catching focal point for any room. 
GEOMETRIC
Geometric mirrors are designed to play with line and angle and can be a brilliant option for more modern and contemporary living spaces. They can come in a variety of shapes and sizes and so can be used as focal points as well as adding light and creating space.
CONTEMPORARY CLASSIC
The contemporary classic style takes a more traditional shape and adds certain touches of materiality or colour to add a more contemporary feel. Perfect for many different interior styles and spaces as they can seamlessly blend into surroundings and be great features without drawing too much attention.
How Are Those Mirrors Used?
In a hallway, corridor or stairwell, a long rectangular mirror can be used really well as a decorative piece as well as being useful for anyone leaving or arriving to see themselves. Some mirrors have small surfaces that can be used to hold precious items like keys as well as decorative items, like our Bennerly Mirror.
The bedroom is usually where most people end up changing, or at least choosing their clothes, so a full-length mirror can be really useful for this. Bedrooms can also be slightly smaller spaces than other rooms, with large furniture and storage taking up space, so floor standing mirrors can be used to make the space feel bigger and increase the light at the same time.   
Wall mirrors are by far the most common and versatile of mirrors, being used for decoration, enhancing light and creating space.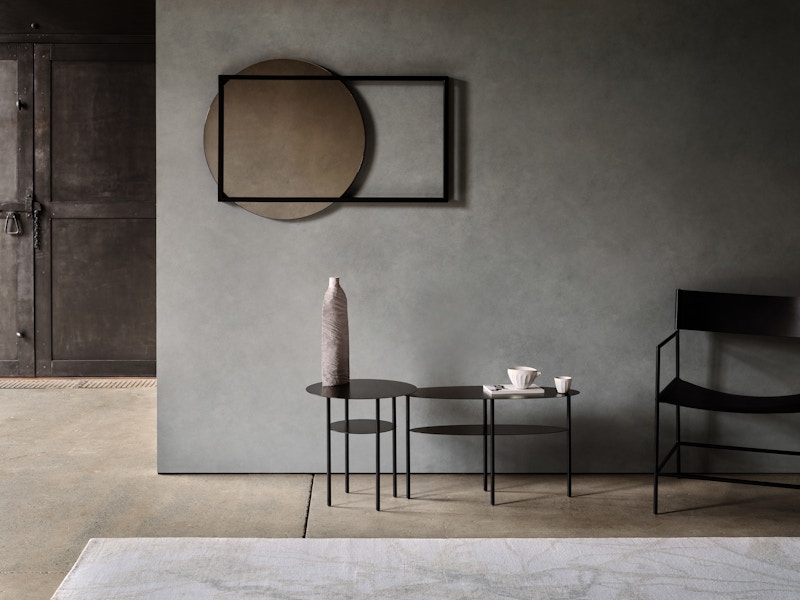 Clever Ways To Use Your Mirror
Mirrors can be a great way to increase the amount of natural light in a room. By placing a mirror adjacent to a window you can catch and disperse the light coming in and spread it around the room, creating a more open and light environment.  This can make your room feel larger and more spacious. The illusion of space can also be created by carefully placing a large mirror in the room to reflect some of the existing space again.  
You can use a mirror to maximise all areas of a room. Some rooms can have darker corners and a mirror is a great way to introduce some light into the area.
You can also use a mirror to create or spread texture or colour around the room. Some mirrors protrude further from the wall than others, and their frames can create shadow as well as offer interest or texture themselves. The mirrors themselves can also reflect a textured wall, fabric or colour, subtly spreading it further around the room, bringing the whole room together.
A key thing to remember here is to see what elements you want to bring through the room. A particular wallpaper, a certain colour, or object. whatever it is, you just need to make sure that the mirror is in line and at an angle that you can see from regular positions, at a seat or a table.
Some rooms whether it's the style or shape of the room, need a focal point. Mirrors can be a great way to draw people's attention to a part of the room, or just to the mirror itself.
Focal point mirrors are not only good at adding a statement piece or directing the eye, but they can also bring symmetry to a room. Above a mantel, at the end or middle of a dining table for example.
At Christian Watson, we offer our own signature collection containing a range of mirrors as well as a tailored and bespoke service, which will enable you to realise your own unique vision for your home. For more information, visit both our Tailored and Bespoke page.