WELCOME.
At Christian Watson, our furniture is intended to endure a lifetime of use, which is why we go to great lengths to obtain the highest-quality materials. Below is a guide to caring for your furniture. However, it is important to remember that all our finishes and materials are prone to aging over time and will discolour and show signs of wear from sunlight and daily use. (All of our products are designed for indoor use unless otherwise specified.)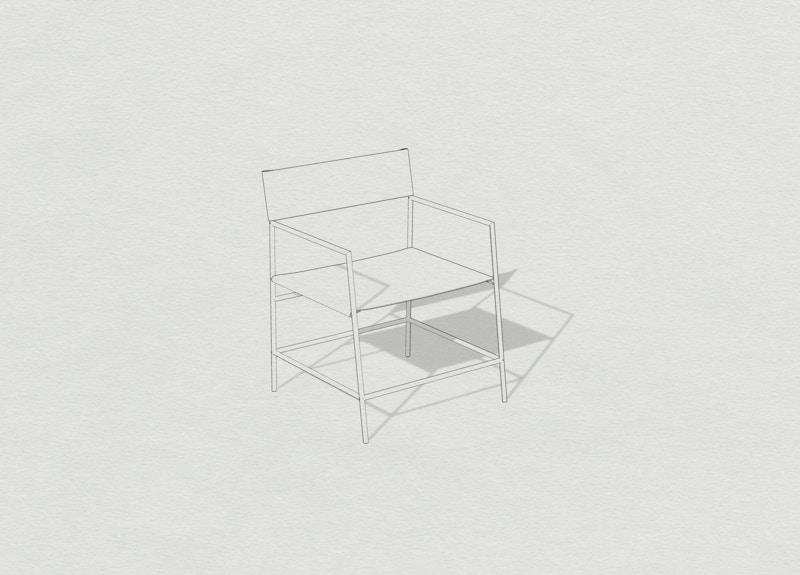 HEAT.
Most furniture doesn't like direct heat sources for a long periods of time, this can lead to unexpected damage to the frame that may not be immediately visible. A general rule of thumb is to keep a distance of around 30/35cm (300/350mm) of space between sources such as radiators and your furniture. Direct heat will damage the surface, like hot cups of tea and coffee, as well as pots and pans, and serving plates that are not placed onto a trivet/coaster will damage the surface. Heat over a prolonged period of time may cause the surface to discolour and/or crack.
DAMP.
It is not advised to leave your furniture in a damp environment for long periods of time as damp can cause the metal to rust. Rust is detrimental to the surface as well as the structural integrity of the product. Damp can be prevented by removing moisture from the air using a dehumidifier and/or by heating the room to an ambient room temperature.
If any rust is found, we recommend removing it from the room to stop the spread to other metal surfaces as well as to prevent mess. Unfortunately, rust is irreparable, and the product will have to be replaced. (fees will apply)
METAL SURFACE FINISH.
To clean the surface finish we recommend using a clean, dry cloth with no loose hairs, such as a microfiber cloth and avoid using any chemical or solvent based agents. Instead, use soapy water or any plant-based all-purpose cleaner. Apply sparingly and do not leave any residue on the surface. For hard-to-reach areas a soft clean, dry brush can also be used to good effect.
LEATHER.
We take great pride in being able to offer the highest quality leather available. However, as with all natural materials, leather does have its own characteristics. Some of our leather will have small imperfections on the surface. Generally, we try our best to avoid these, however these are natural marks from the hide of the animal and cannot always be avoided.
Leather will change with age which is one of the reasons people love it. However, if you want to keep your leather looking newer for longer, we have some tips.
For mild stains or marks, we recommend using a saddle soap, or tepid soapy water to clean the leather. If using soapy water, use sparingly. Once clean, dry the surface of the leather thoroughly. Leather is absorbent so it will need to dry thoroughly after cleaning. Once clean and dry, we recommend applying a leather cream with a clean cloth to add some lustre and more protection.
Waxes or creams can be used to add protection, prevent the leather from drying out and keep its colour as well as return its colour if it has faded. These items can vary in ingredients and name. For example some traditional products will contain organic tallow fats (animal fat), while more modern products may contain lanolin (grease/wax from wool). We recommend using either modern or traditional products or any standard beeswax. Follow the product directions and apply regularly for the best results.
Leather will scratch from sharp objects. We recommend removing any sharp or metal objects such as keys, wallets and money clips from your pockets, and keeping any pets off of the furniture. Scratches are hard to remove from the surface but can be softened with leather cream or leather moisturiser. Scratches will also be dulled and softened with continued use.
Do NOT use alcohol or any chemical cleaning agents on the leather, this will remove the natural dye and permanently mark it.
Do NOT attempt to place any of our leather in the washing machine, tumble-dryer or attempt to dry-clean the leather.If the leather is irreparable from home, there may be something we can do to help. If desired, it can be sent to us and fixed at our workshop (fees will apply).
Leather will stretch over time, unfortunately this is unavoidable. For best results do NOT exceed load capacity stated in technical specifications.